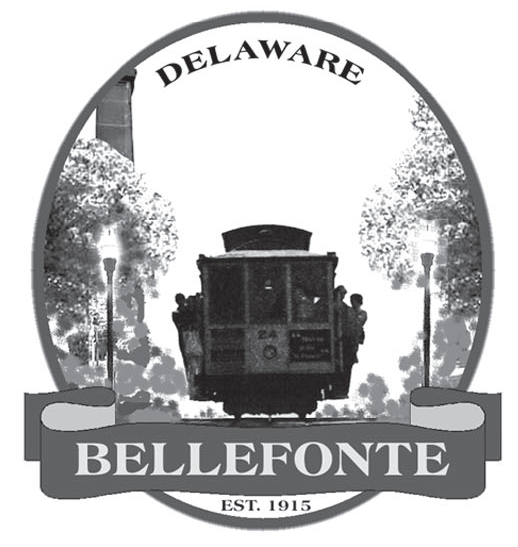 NOTICE OF PUBLIC HEARING
A Public Hearing will be held by the Bellefonte Town Commission on Monday, November 10, 2014, at 7 pm at Town Hall, 901A Rosedale Avenue, Bellefonte, DE; this public hearing will be held regarding Bellefonte Ordinances 2014-01, an ORDINANCE TO AMEND THE TOWN OF BELLEFONTE (2007) COMPREHENSIVE PLAN: FUTURE LAND USE MAP; and Ordinance 2014-02, an ORDINANCE TO REVISE ZONING MAP: TOWN BELLEFONTE, EASTERN SIDE SCHOOLHOUSE LANE, BETWEEN PHILADELPHIA PIKE AND WYNNBROOK AVENUE; 0.263 ACRE FROM R-1 (RESIDENTIAL 1 AND 2 FAMILY DISTRICT) TO MX-2 (MIXED USE 2 DISTRICT).
At the Public Hearing, the Bellefonte Town Commission will take public comment on the above ordinances, following which a second reading and adoption of the ordinances will be considered.  The public is invited to attend.
Materials relating to these ordinances are available for public review on the Town of Bellefonte's website (www.townofbellefonte.com) and copies will be available at the scheduled hearing.  Residents with disabilities requiring special accommodation are asked to call the Town Hall at least three (3) days in advance of the hearing.
Bellefonte Town Hall, 901A Rosedale Avenue, Bellefonte, Delaware 19809.  (302) 761-9638
Click HERE for Proposed Ordinance 2014-01